According to new leaks, Google is developing an alternative to Apple's Find My network. Possibly starting with Android 14, people will be able to track lost Pixel devices even when they are powered off. The functionality should even extend to when these devices have run out of battery too.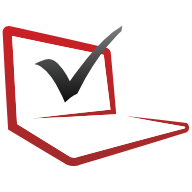 www.notebookcheck.net
91mobiles

and

Kuba Wojciechowski

have discovered new references to a new feature that Google is currently developing for Pixel smartphones.

Purportedly, Google is working towards integrating 'Find My Device' functionality that works even when the device is switched turned off. In short, it seems that Google is planning on aping Apple, which already offers a comparable feature across its product stack.

According to the pair, Google will market its 'Find My' alternative as 'Pixel Power-off Finder'. Thus, it should soon be possible to locate lost devices even after they run out of power, courtesy of Bluetooth Low Energy signals. While its name suggests that it could be a Pixel smartphone exclusive,

it may well be available to non-Pixel smartphones via its deep integration within Android 14.

As it stands, the functionality is expected to launch with Android 14. Hence, Pixel Power-off Finder should debut during next month's Google I/O 2023 conference, where the company is also rumoured to release the Pixel 7a, Pixel Tablet and even the Pixel Fold.

Fittingly, Google is rumoured to have developed an AirTag alternative,

codenamed 'Grogu'

. Google appears to be following a similar tactic with Apple's 'Handoff' too, which will be available

on the Pixel Tablet

.
iOS 15 "Find My Device" takes things a step further as users can now find their devices despite them being turned off.
www.techtimes.com
-Avoid all Apple devices
-If you need a Smartphone get one that's old. Mine is from 2015 and only supports up to Android version 6. Usually Android phones stop support after one update. So mine started with version 5.
-If you need a Smartphone you can't be ignorant.
You need to educate yourself.
Make sure you get the oldest Android version supported possible.
-Turn off updates and make it manual.
Do not be fooled, this is location tracking that works even when it's "off" via some ultra-low power circuitry. They can very much be used to track you since it's a Find My Device function. It works conjunction with location of the phone. They are not going to hide this from you, because it's advertised as a good feature.
The reason I'm telling everyone to "avoid all Apple devices" is because they support much longer OS updates, while Android devices usually stop pretty short. You do need explicit hardware support to get this feature working, so if you get an old enough Android phone you'll be fine.
With Apple you might need to get something really old like iPhone version 8 at the latest.
Modern Trojan Horse.
Last edited: